Youth Employment
There is almost a complete lack of supportive services for young people entering and reentering in to the labor market in Vanuatu. The Youth Employment department of the MoYSD works towards helping provide services for youth entering the job market and aid them in the transition from being a student to an employee. Employers do not feel the need to strongly invest on training them as the requirement, in terms of resources, appears as a strong deterrent. At the same time, non respect of working rights and abusive practices discourage young people from fully committing to a job. The main root of this bias is that young people come out of school with no working experience, apprenticeships or job attachments. A second major cause of the problematic school to work transition is that the young people may lack information on suitable jobs for their skills. It has to be noted that school drop outs are a particularly disadvantaged group, the limited resources of the education system from the secondary level onward, do not permit teachers to assist less learning-prone young people. While they may engage in some sort of remedial training offered by informal training institutions, if they do not, they are to access the labor market while being virtually unemployable, especially in the urban setting where competition is fierce.
---
Recent Youth Employment Activities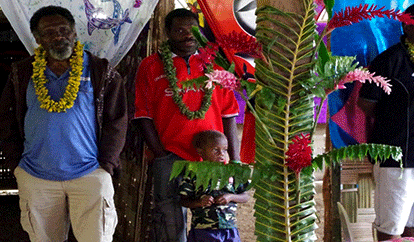 Presentation by the Director of Youth Development Sports and Training on what the department is doing concerning youth development. Vanuatu National Youth Council President addressed young people during a youth forum in Sanma concerning issues that young people are facing and what are the needs that the forum can identify, also, what some of the opportunities we can work on that are already there. Worked with youth and relevant government departments to run birth registration to help young people be pro-active in their communities and give them the responsibility to support the people in their community. Various government supported youth projects through out multiples provinces. The acting Minister of Youth and Sports Development handed over funds to award youth council presidents towards their youth projects. Opened a Resource Center in North Pentecost: Youth Drop-In Center which can be used for running trainings and accommodate community meetings, advocacy programs on youth development and a central place where young people or the community can access information. Initiated consultation in Luganville about the up coming youth projects and initiatives.